That's right sports fans.
The Not-So Meet Cute
is back in my life! Feel free to get excited.
I actually did some writing last night for the first time in a long time. Impressive, I know.
Anyways, I thought I'd share some of my inspiration with everybody. While in Italy, I found what Simon looks like, and my reference just so happens to come from the ceiling of the Sistine Chapel.
Behold Daniel before and after restoration!
There's something about his expression I adore. Not to mention the beautiful hair! Michelangelo, you were a complete genius.
Next, my new inspiration for Piper, which comes from Botticelli's
Birth of Venus
.
Piper is Venus in all her red curly haired glory.
Oh, and here's one more, just to end my new book urge for a while: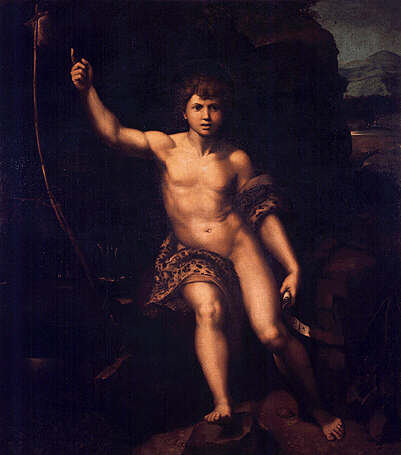 August, love interest from new unnamed, unwritten, will not be written book. Raphael, you slay me.